HEC Liège is the School of Management of the University of Liège (ULiège). Located in the heart of Europe and at the crossroads of the Euregio, ULiège, as a comprehensive university, is one of the main employers in its region. Its various sites generate more than 5,500 direct jobs, i.e. 3,600 professors-researchers and about 2,000 management, administrative and technical staff who, together, meet the daily needs of the institution while taking up the challenges of a constantly changing world.
The University of Liège is an active partner in a network of more than 900 international universities promoting exchanges of students, researchers, and skills, while HEC Liège is one of Belgium's leading business schools offering graduate programmes.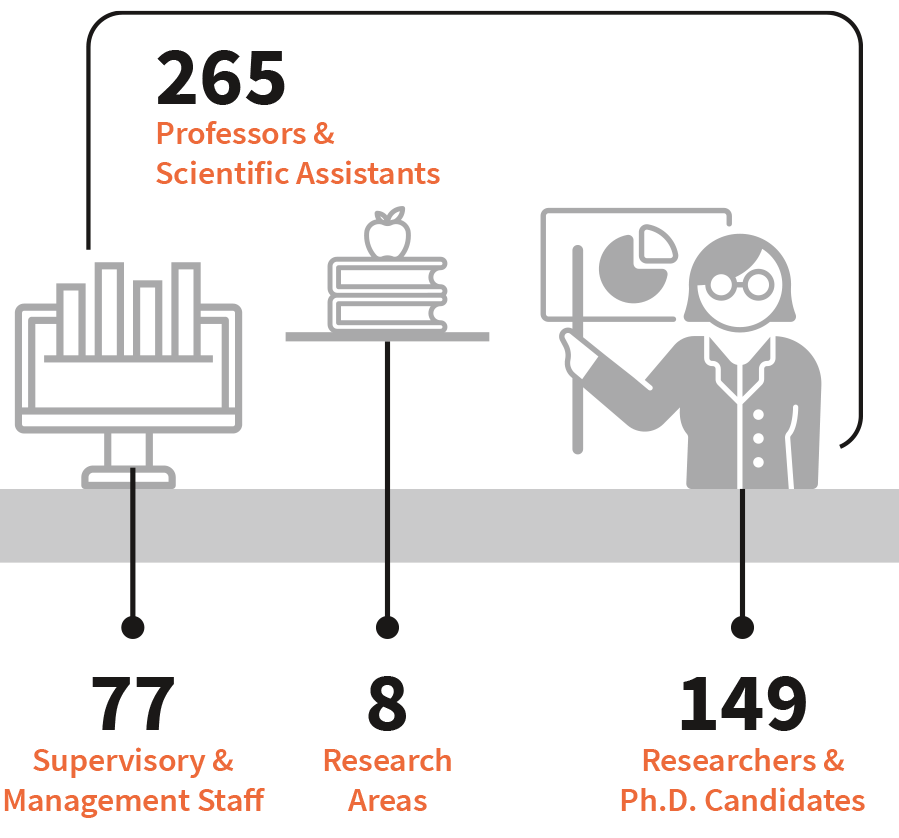 Professors, Assistants, & Researchers
HEC Liège has 265 professors and scientific staff, 150 researchers and doctoral students, an active administrative team and more than 3,500 students, and encourages a motivating pedagogy that leads students to proactively take charge of their education.
The school's international vision takes many forms: multiple research activities in management and economics, numerous partnerships with companies and universities around the world (150 partner universities and an offer of 25 double degrees), an Open Borders MBA, an MBA in Morocco and Kinshasa, several programs in Asia, and a growing internationalization of its programs and faculty.  In addition, the international and multilingual training offer of its Executive School, aimed at companies and managers, makes HEC Liège a leading player in the Belgian Executive Education market, having obtained QFor certification in April 2023.
Strong Connections with Companies
HEC Liège benefits from a unique anchorage in the economic world which allows it to be a driving force in the economic development of its region and to be able to quickly adapt its teaching to the realities of its environment and the professional world. This anchoring is reflected in the fact that the business world is represented alongside academics in the governing bodies (Board of Governors, School Council and Group for HEC Liège). HEC Liège builds partnerships with companies based on the experience and expertise of its professors, notably through the creation of Chairs. Guest speakers from the business world regularly give lectures for the benefit of students.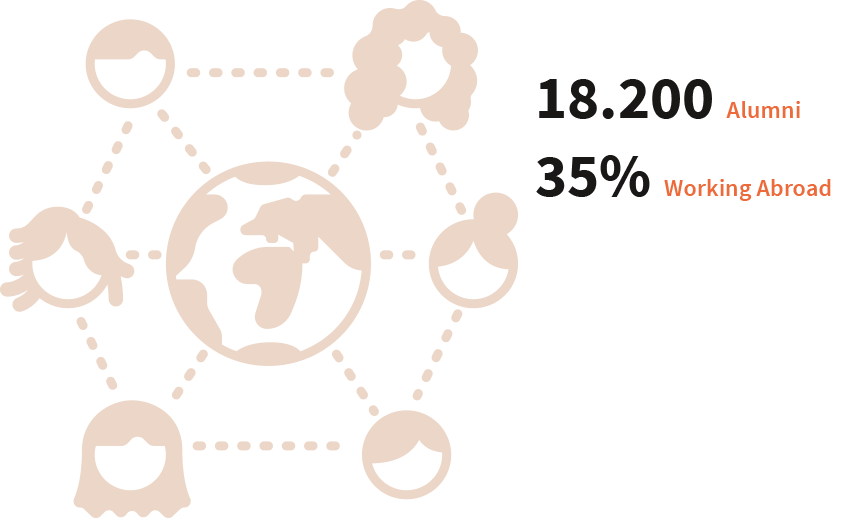 HEC Liège's commitment and sustained effort to quality have been recognized by the awarding of the international accreditations AACSB and EQUIS (awarded by EFMD), for the excellence of its programs and faculty, for its support to students, its research, its involvement in the economic context, its alumni network (18,200 alumni worldwide) as well as its global organisation.
To date, HEC Liège is the only complete business school in Belgium (from undergraduate to postgraduate) to hold this double accreditation. It is part of the top 1% of EQUIS and AACSB accredited business schools in the world.  The school is also part of the restricted circle of the Conférence des Grandes Ecoles. It has also obtained recognition from the CFA Institute (Chartered Financial Analyst) for its master's degree in Banking & Asset Management, a very high-level international reference in the world of finance. It is also certified as a "Financial Risk Manager" (FRM) by the GARP (Global Association of Risk Professionals) for its master's degree in financial engineering. Finally, it is the first Belgian management university to be part of GRASFI, an international alliance for sustainable finance.